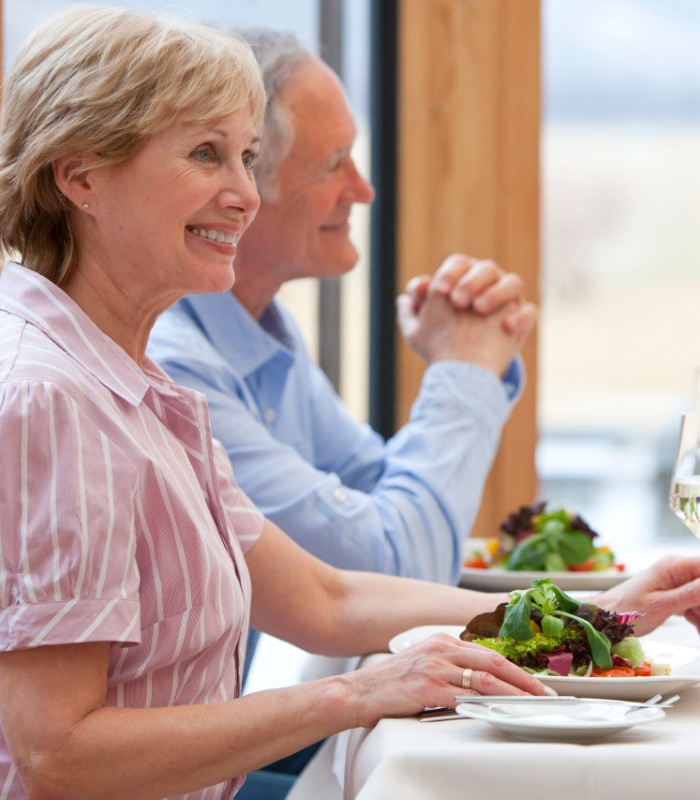 RESTAURANT-STYLE Dining
Our residents enjoy restaurant-style dining services here at The Barrington. Our Executive Chef leads a team whose singular focus is crafting memorable dining experiences for our residents, from gourmet five-course meals to on-the-go bites. Pull up a chair for seasonally inspired menus and palate-pleasing flavor combinations. Our chef and culinary team make sure to prepare meals to fit the preferences of our residents and with only the freshest ingredients. Our body and brain-healthy meals will fuel your mind and body for daily activities. With exceptional menu options, you are sure to find something you love!
Our restaurant-style dining allows residents to socialize with friends over a delicious meal. We also encourage our residents to invite guests to dine with us here at The Barrington. Sharing a flavorful meal with your friends and family is an essential part of our core values and helps us strive to bring you the best dining experience possible.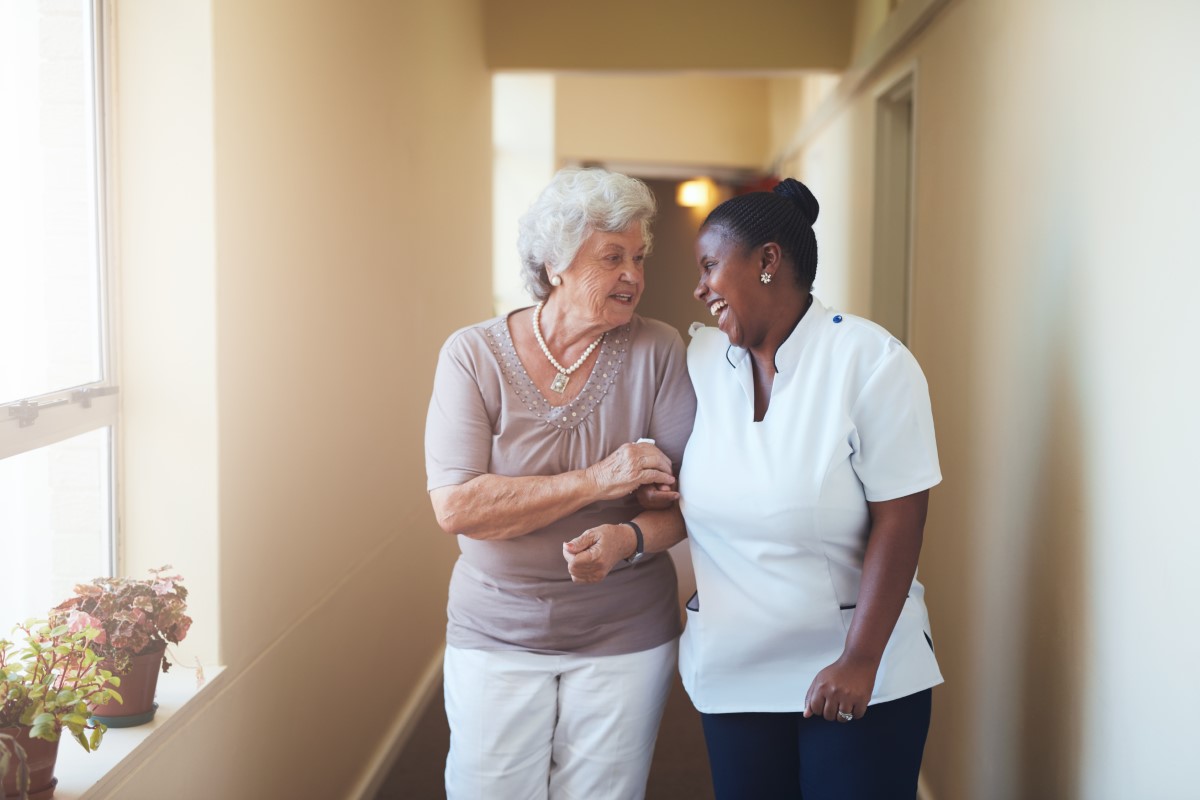 24 HOUR Staffing
Our goal here at The Barrington is to create a safe, secure, and comforting environment for a carefree retirement experience. When in need of assistance, our staff will provide hospitable and high-quality aid any time of the day or night to fulfill your needs.
Assisted Living residents have 24 hour access to care, provided by our trained staff members and on-site nurses, and Independent Living residents are provided with 24 hour emergency response. Our Assisted Living residents receive an emergency pendant and those in Independent Living can add an emergency pendant as an additional service. The safety and security of our residents is a significant core value we strive to uphold.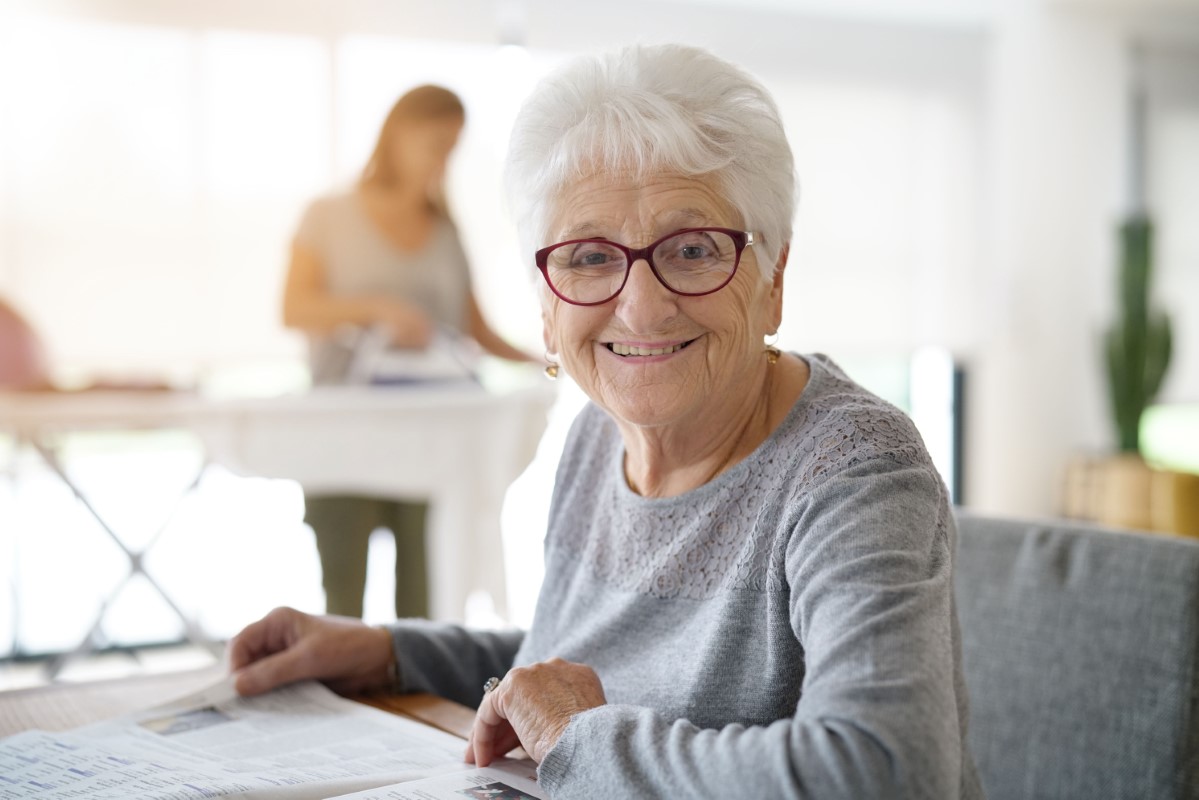 HOUSEKEEPING
At The Barrington, we want to give you a maintenance and cleaning-free retirement experience without the hassle of household responsibilities. You will find that various housekeeping services are readily available to you.
Some of our many services include indoor and outdoor maintenance, weekly housekeeping, weekly towel and linen service, and personal laundry services. We offer a complimentary laundry facility if residents choose to do their own laundry. We know these responsibilities can be too much, so we take care of them for you!
TRANSPORTATION
Here at The Barrington, we offer our residents accessible, scheduled transportation for a variety of different outings. You can rest assured that you will not be late for your scheduled professional appointments!
Residents also enjoy scheduled outings and convenient weekly shopping trips. This includes trips to the grocery store, shopping, dining, and more. Outings are regularly planned so that our residents have an opportunity to explore their local community.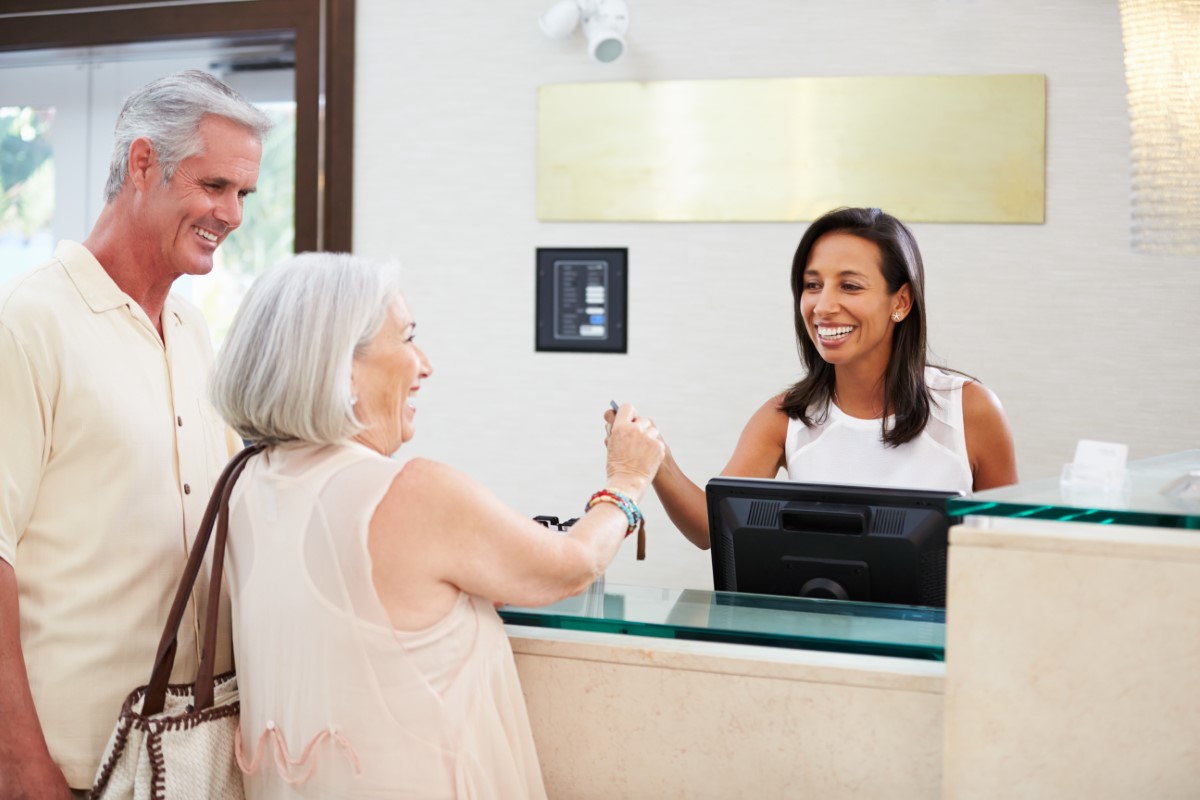 CONCIERGE Services
Our concierge services are here to help make living at The Barrington pleasant and stress free for residents. The wonderful concierge staff will greet residents when they see them and are always ready to help with a variety of tasks or answer questions when needed. In addition to taking work orders for repairs, concierge staff will help take orders for meal delivery and pick up, call to confirm scheduled transportation, and assist with package delivery.
At The Barrington, our concierge staff strives to provide residents with exceptional service and support so that they can live as carefree as possible.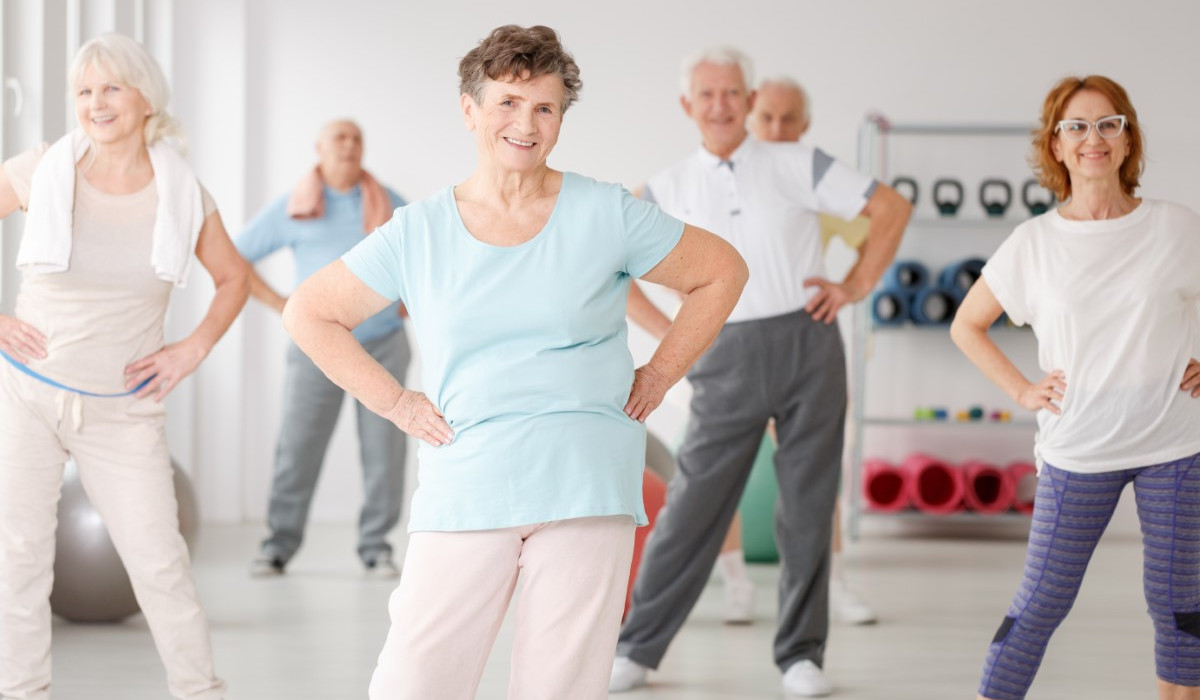 FITNESS Center and Heated Pool
Stay healthy and active at The Barrington fitness center! Residents who want a more structured fitness schedule can attend our instructed fitness classes. Some of our guided fitness classes include Chair Yoga and Tai Chi.
Our fitness center also offers fitness classes such as water aerobics in our seasonally heated pool. Residents can also stay active on their own in our open gym. With so many options, our residents are sure to find a fitness activity that suits them!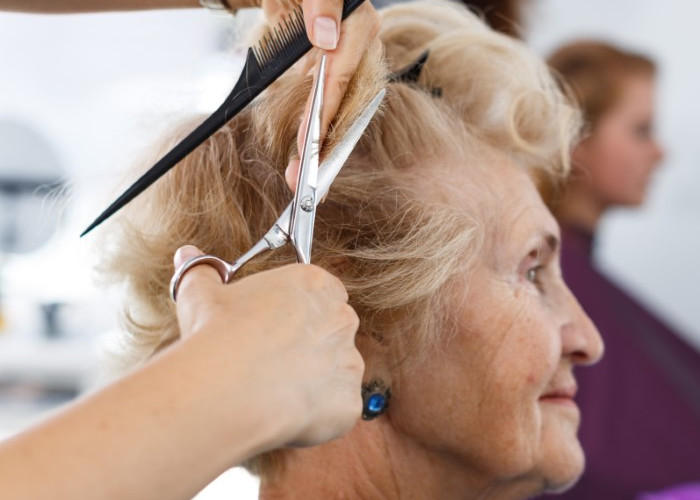 BEAUTY/BARBER Salon
Enjoyable and easy living has never been more achievable here at The Barrington! We offer quality beauty and barber salon services for all our residents. This includes those who are unable to visit a salon offsite, as well as residents who would prefer to stay onsite for these services.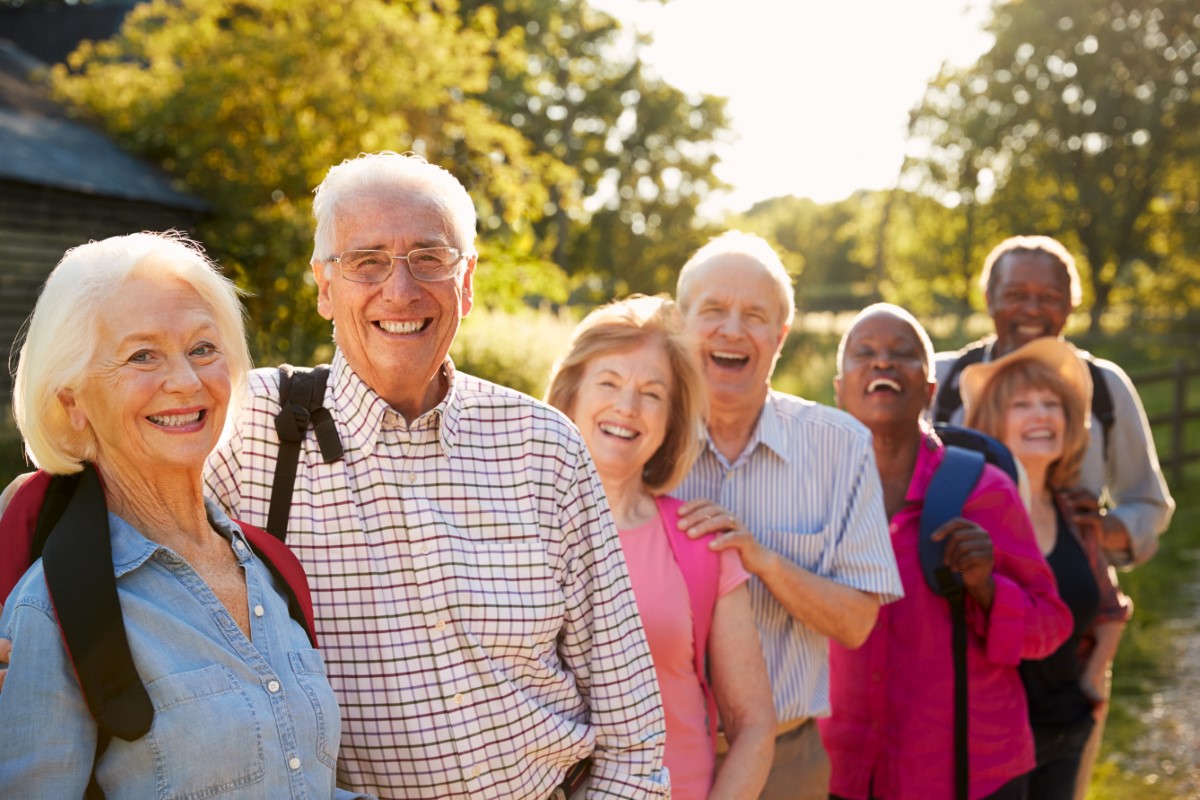 ACTIVITIES and OUTINGS
From daily activities to scheduled outings, The Barrington will keep your mind and body moving. Offsite excursions will have provided transportation services.
We offer adventurous social outings for our residents to explore their local community. We host game nights, social engagements, and residents are welcome to start their own clubs. Our activity and craft room is an excellent place to socialize, play a game of cards, or discover their creative side. Our library gives a comfortable space for residents to settle down with a good book and enjoy quiet time.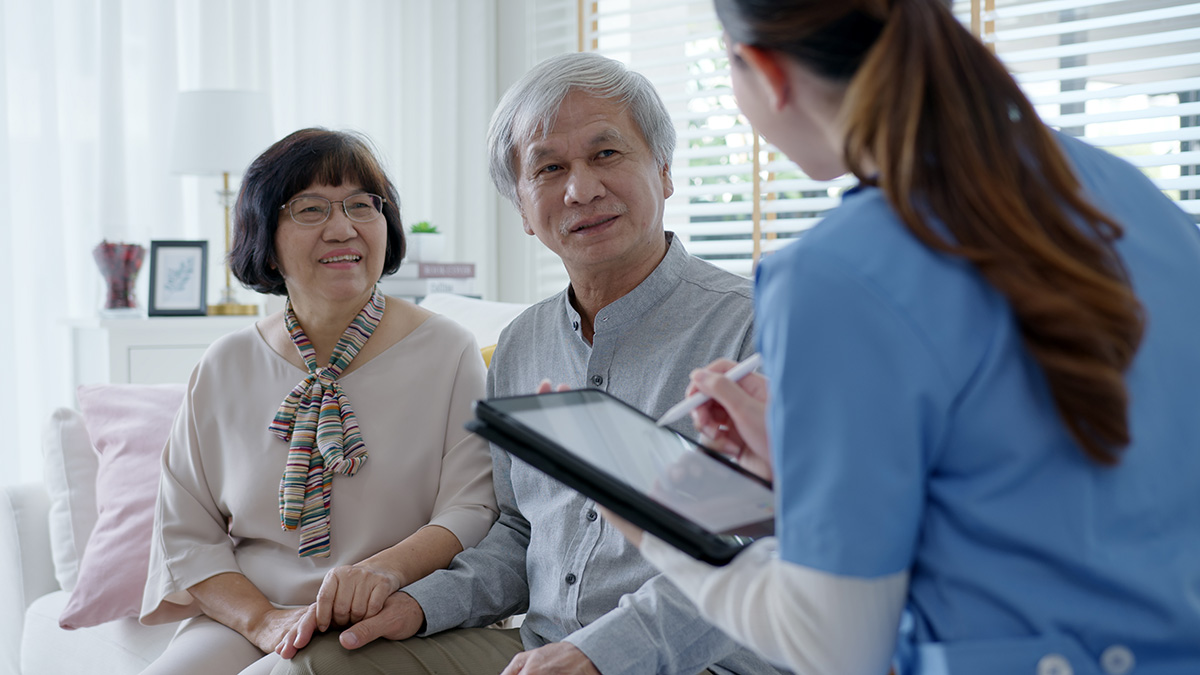 Medical Services
Residents at The Barrington have access to a wide variety of medical services, including a third-party group that is available to provide nursing, physical therapy, occupational therapy and other skilled services. In addition, we have other convenient medical services such as in house physicians, podiatrists, hearing aid care, lab work and x-rays.
When needed, these services are ordered through a resident's chosen physician and paid for by their health care insurance. Providing a variety of medical options allows our residents to have choice in their care and helps them remain independent and safe.